Branded Cups
We know how important in ourdays is brand indentity.
Now Brendos gives you the opportunity to position your brand on disposable paper cups. We specialize in the manufacture of custom design paper cups. Customized cups are easy and affective way to advertise your business and we already know that identity shows great results in the creation, development and reinforcement of corporate brands. Our team is ready to consult any of our clients in choosing the most appropriate and effective advertising techniques. We use offset printing. Offset printing is the most common printing technology that allows to print very good quality cardboard cup. This print gives the better image quality.
Meet us and explore the fascinating world of packaging advertising. We can develop a unique design for your company or just as easily put your corporate logo on all products we deliver.
Personalized Coffee Cups
Customized Printed Coffee Cups are a creative, disruptive ambient media solution giving advertisers the opportunity to put brands directly into people's hands.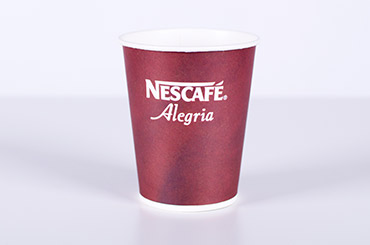 Create perfect printed paper cups with Brendos.
Showing your logo and slogan to the world was never so easy. Contact us and in three easy steps you can order your company's paper cups. The process is simple:
Send us your design or requirements for our designers to implement.
We will print your custom project on high quality cartboard according to the food industry requirements.
We produce and pack your customs paper cups.
All of this within 3 weeks of your first contact with us.